Want to know more about the activities your child will be participating in? Here you can find our daily activity schedule as well as our meal and snack schedule.
View the Schedule
Want to enroll your child in our child care services? Here you can find all the forms and information you'll need to get started with From Time2Time.
Read More
Our child care center offers full-time and part-time weekly rates as well as hourly drop-in rates so you can choose how you'd like to pay!
View Rates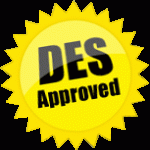 From Time 2 Time provides safe, hourly, flexible, full-time child care and drop-in child care in Mesa, Arizona. We offer child care services to children 6 weeks to 12 years old. There are no reservations required for children over 12 months old, however infants under 12 month old require a reservation.
For your convenience, we're open all year round, and we strive to be your favorite child care center in Arizona, and we believe "convenience is key!" We offer flexible childcare services and drop-in daycare in Mesa for parents who need child care on the spur of the moment.
Visit us at our Location:
1228 S. Sossaman Rd. Mesa, Arizona 85209
Between Southern & US 60 On Sossaman Rd.

(in the Fresh & Easy shopping center)
Hours of Operation:


Mon-Fri 5:30 am – 7:00 pm
Saturday

8:00 am – 10:00 pm
(no infants on Saturdays)
Sunday – Closed
We are a NO shoe facility, socks are required!
Current Events