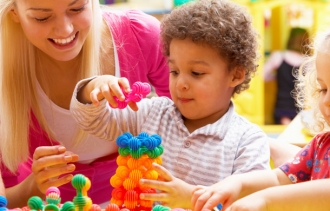 Mobile-Event Sitters is your Daycare in a box Our on-site childcare service is perfect for Weddings, Private Parties, Expo's, Corporate functions, S-L Mixers, and much more!
After hours of planning an event have you had the experience of guest not attending because they had no "childcare" options? We're here to solve that problem! We have professionally trained Staff who will come to your event and entertain the children while the Adults have the luxury of enjoying themselves.
Childcare services are set up on-site with a slew of activities for the kids to do and all necessary equipment (baby bouncers, swings, changing table, etc.). We bring the party so call today to talk to a member of our team for more details or to book us for your next event. We create budget friendly packages, so please call for rates.
All Staff Have been finger printed, have CPR-First Aid Card, Food handlers Card, CPS background check, and on going training in childcare.
---
Facility Rental
We have a 4,300 sft. facility that we can Staff for you in the case that an event you are hosting has no place for children, but you still want to offer your guest childcare services.
All services are for children 6 weeks to 12 years old.
Sitter care comes with art supplies, crafts, WII, Play Station 11, Kinect, travel cribs, baby bouncer, baby swing, safety gates and board games.
$250 for 2.5 hrs ( We do everything from set-up to clean-up)
each additional hour is $75
For small group meetings please call for special pricing (Mary-K, Origami Owl, Park-Lane, etc.)